Bhutan, a landlocked South Asian country, never leaves its visitors unsurprised. From being the first country to become carbon-negative to offering stunning Himalayan panoramic ranges, Bhutan fascinates our senses. Surrounded by two countries, India and China, the Buddhist Kingdom of Bhutan, is where traditional ardour meets modernity well, so good to be unequaled.
Paro is a beautiful location in Bhutan, tucked on the west of Thimphu, flaunting its tourist attractions, ideal for nature lovers, laid-back-travels, adventure enthusiasts, and honeymooners. Stay in all-inclusive hotels in Paro Bhutan and make the most of your venture.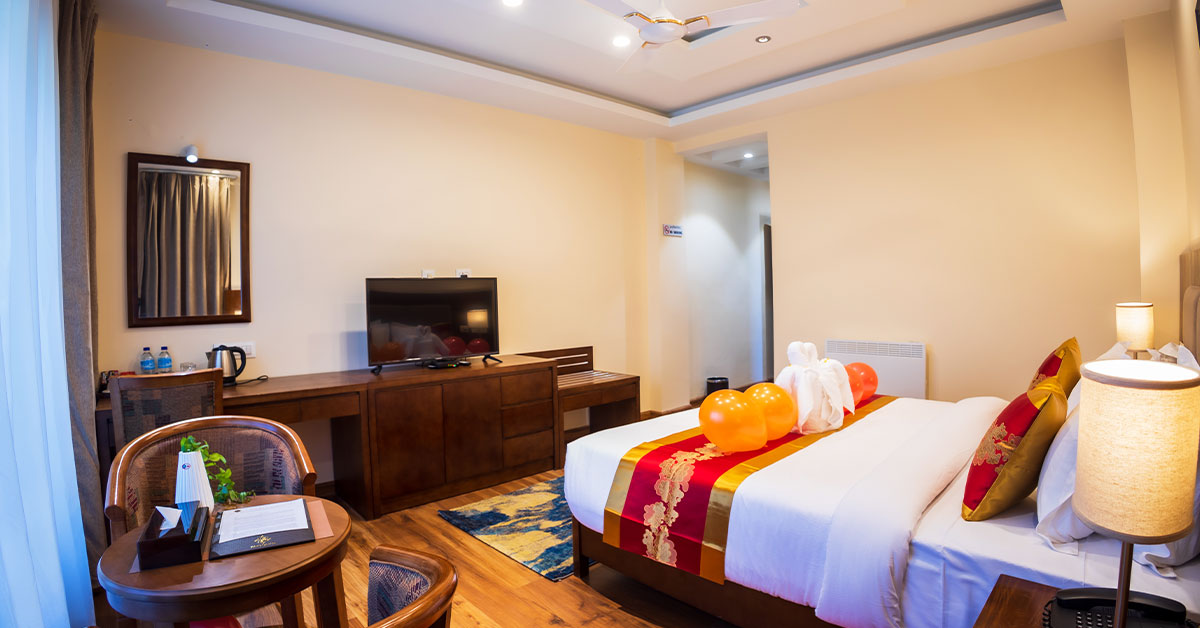 In this blog, you're going to explore five amenities that might be available in all-inclusive hotels and resorts in Paro.
#1 Room Features
The primary interest of staying in a well-equipped hotel lies in-room amenities. However, not every all-inclusive hotel/resort provides the same set of room conveniences. Here're some common ones:
Kingsized bed
TV
AC/non-AC
Wardrobe
Coffee/tea maker
Telephone
Sofa Table
Attached balcony
Attached bathroom
Geyser
Many hoteliers ensure toiletries kits, in which guests are provided with a bathrobe, bathroom slippers, hair dryer, essential oils, shampoo, comb, tissue box, body wash/soap, handwash, etc. in order to make sure guests have satisfying stay experiences.
#2 Multi-cultural Restaurant
Multi-cultural restaurants are standard amenities in all-inclusive resorts and hotels. In Bhutan Paro, you'll get many hotels featuring such a restaurant setup. Freshly prepared organic food and beverages are served. Besides a multi-cuisine restaurant, you might get a cliff café setup, a karaoke bar facility, etc.
You might plan a special event there, such as a romantic dinner. If you want to avail yourself of personalized dinner plans in indoor or alfresco dining, talk to your hotelier. Relish the taste of authentic Bhutanese and Tibetan dishes at the multicultural restaurant in Paro Hotels.
#3 Spa & Wellness
Some luxurious hotels in Paro Bhutan ensure spa & wellness facilities, which are purposefully designed to provide guests with scopes for wellness activities and therapies in the form of a spa led by fitness experts/spa therapists.
A sauna is a small room where several forms of spa take place. Relax in one of the finest spa and wellness experiences in spa resorts in Paro Bhutan, involving indoor pool baths, hot-stone bathhouses, mountain-facing sundecks, etc.
#4 Wireless Internet Connectivity
Today, a sheer number of hotels/resorts offer their guests secure Wi-Fi access, which is complimentary. Holiday attractions, not all but some such as hilly terrain, jungle locations, or extremely high-altitude places used to have network issues.
But free Wi-Fi in hotels helps you keep connected with your work/loved ones again. Plus, business holidays, and corporate meetings/events arranged in hotels find this amenity out-and-out essential. Find budget hotels near Paro Airport.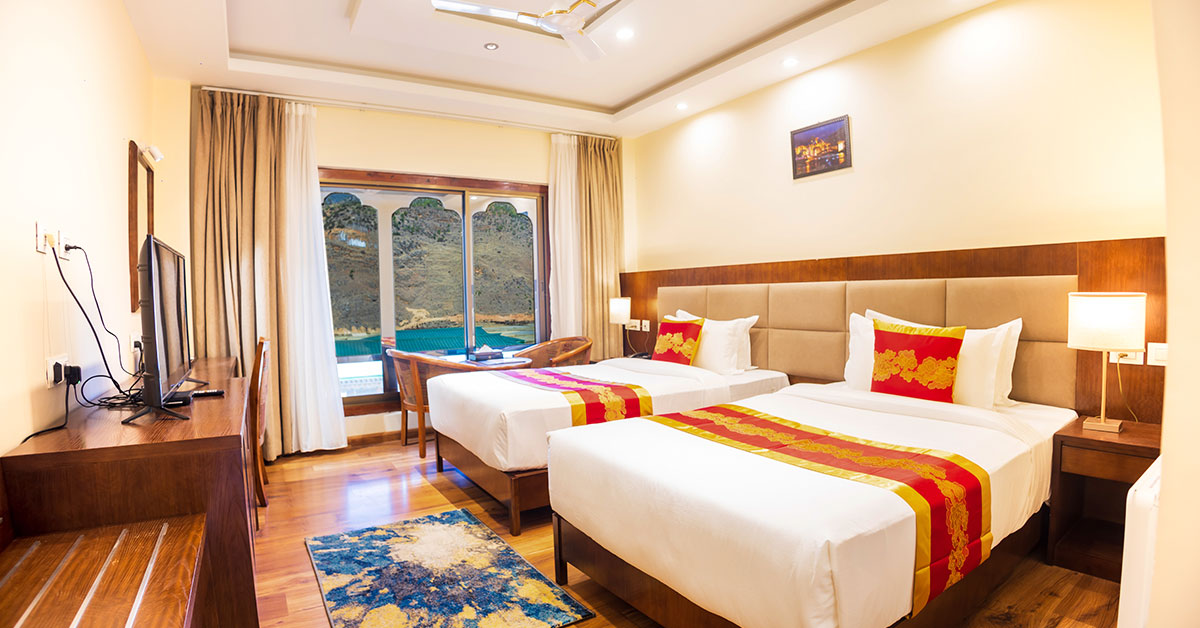 #5 In-room Service
Room service is quite common in hotels, which lets guests order food/drink/beverages in their rooms at their convenience. From hot water supply, cold water supply, bottled water supply, and day-to-day housekeeping to spa facilities, you can order based on the facilities available in the hotel.
Furthermore, you can get complimentary breakfast, free car parking, laundry service, car hire assistance, on-site car parking, a sitting area, a garden/lawn, an indoor/outdoor swimming pool, an event hall, etc. Both inclusionary and exclusionary conveniences are up for grabs in well-rounded accommodations. 
---